We are a Perth-based clinic offering advanced skin treatments to keep your youths and beauties.
At Bella Skin Clinic, we offering a plethora of advanced aesthetic services.
What's new?!!!
Spider Vein Removal

Skin Excrescence Removal

Mole & Cherry Angioma Removal

Broken Capillaries Removal
High frequency vascular removal equipment adopt microdot high frequency flash which produce high frequency electromagnetic oscillations, which takes advantages soft silk to transfer the energy to the below of skin surface ,demolish blood capillary with pathological changes and burn the hemoglobin in the vessel meanwhile make it divided into microdot and then been absorbed by tissues so that it can get the perfect treatment .
As our skin can do self-repair and regeneration , the space where the hemoglobin were been absorbed by tissues can be covered by new skin tissues. So after the operation with this technology ,the vascular will not reoccur. The oxygen carrying capacity of hemoglobin make our blood capillary seems to be red, after be burned hemoglobin ,the oxygen be released, the red of burned hemoglobin will disappear immediately treatment result is obvious after the treatment comfortable treatment and no any influence for later life and work peration on the surface of skin , safe and easy operation compare to other equipments.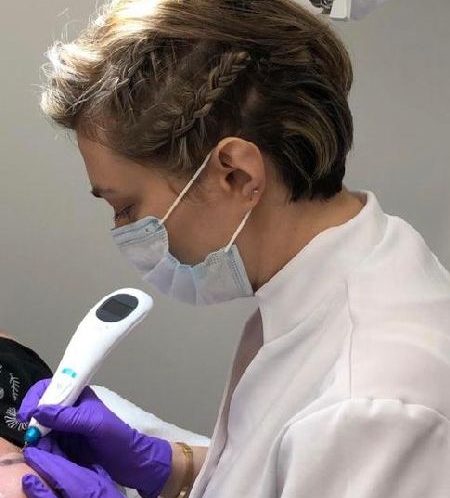 Plasma Fibroblast is a revolutionary eye life (Blepharoplasty) and skin tightening treatment that tightens and lifts the skin with instant results.
It is the most natural way to evenly and safely exfoliate the skin without chemicals or a laser.
The circulatory system plays a key role in a holistic approach to skin health. LYMPHATIC THERAPY is a specially formulated tightening masks designed to work with your circulatory system, but vital component of optimal skin health.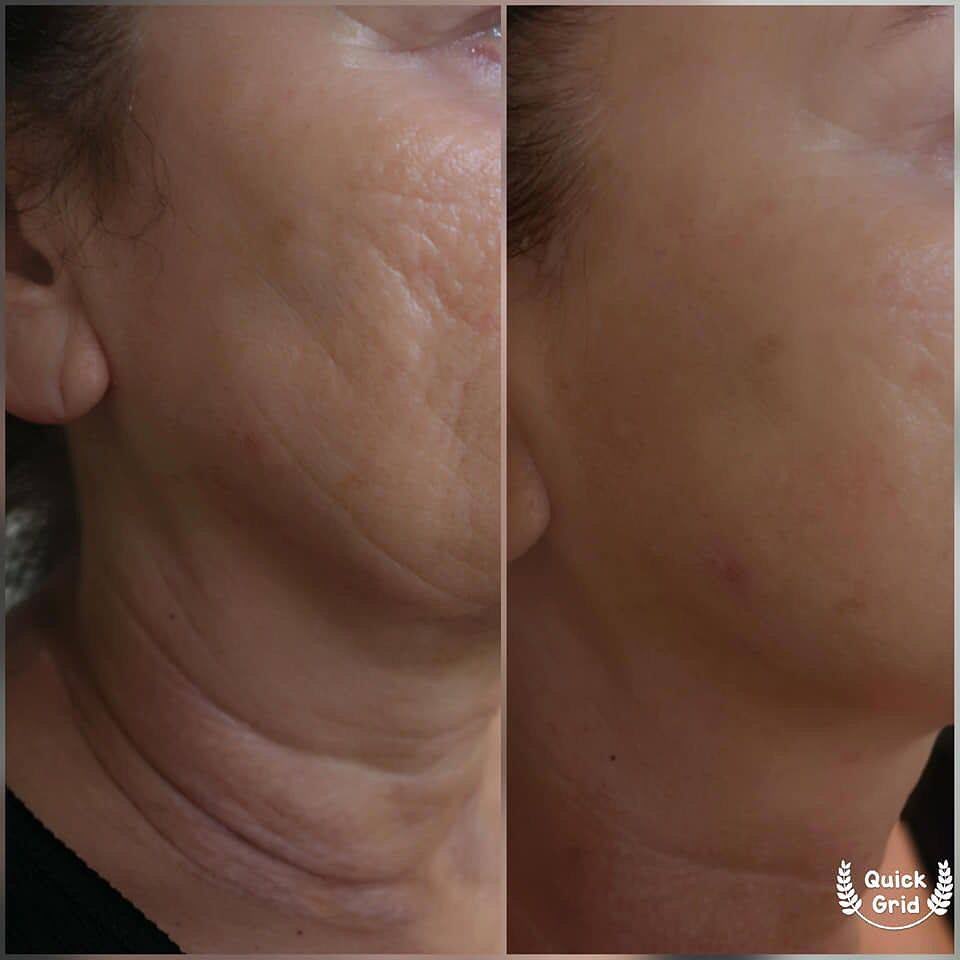 High Intensity Focused Ultrasound is proven, safe and non-surgical face lifting technology to get almost same benefit from a surgical face lift without a knife in sight, discomfort or downtime.
Fractional RF Golden Microneedle
Face Treatment:
Non-Surgical Face Lifting, Wrinkle Reduction, Skin Tightening, Skin Rejuvenation, Pore Reduction, Acne Scars Removal Body Treatment:
Scars Removal & Stretch Marks
Microneedling Hair Growth
Microneedling hair growth serum is used with microneedling device, specially designed to achieve maximum possible effects. Special design with microneedling serum reservoir provides ideal serum dosing and its complete absorption.
Ageing skin, Vertical lines, Hyperpigmentation, Skin tightening and rejuvenation, Enlarged/Dilated pores, Stretch marks Scars (acne, surgical and burn) and much more.
Who would have thought that scientific experiments conducted by NASA on how to grow plants in space would have lead to the most significant breakthrough the beauty industry has ever seen.
The Aspect range of cosmeceuticals has been expertly engineered with the latest cutting edge optically pure actives from medical science.
CONTACT US TODAY FOR AN APPOINTMENT WITH OUR FRIENDLY STAFF
Out of Stock

Sale!

or 4 payments of $187.50 with Afterpay
It's a beautiful clinic with excellent services. I had IPL treatment for skin rejuvenation and it was absolutely pain free. My skin concerns was addressed by a range of solutions.